Liquid Food & Beverages
The Food and Beverage are working in a highly competitive market which requires flexible and well-running process plants as well as well-educated operators. The demand for correctly designed plants is therefore of the highest importance to minimize the OPEX costs. Hygienic design is critical for customers in the Food and Beverage industry. We help our clients meet the need for keeping a highly efficient throughput while maintaining the highest quality standards for products that are healthy and safe according to consumer standards.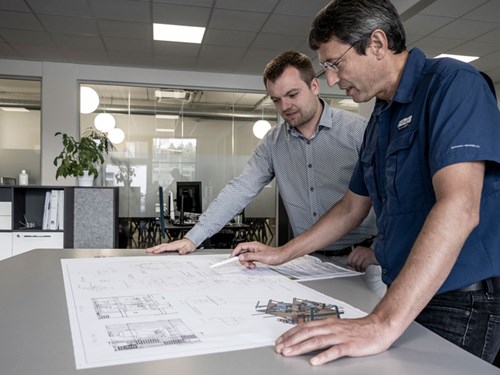 "Most steps in the processes are more or less "known" solutions. Our main contribution is our ability to customize the solutions to the specific purpose and plant. This requires applying the know-how of our teams' wide range of expertise in delivering a running system at our customers request on time, every time."
Assessing the environmental footprint of the plant design, we are taking into consideration product waste percentage, loss of energy, water, and other resources, keeping waste and costs at a minimum.
Process Integration can run projects from A-Z, we also have our installation teams located both in Denmark and in Norway.
---
Business areas
Dairy
Ice cream
Brewery
Juice and soft drinks
Marine
Sauces, dressings and Liquid food
Fish and oil plants
Hygienic plant design:
Pasteurization
CIP units and bigger CIP plants
Mixing plants and batch processing
Weighing, mixing, transportation
Separation
Fermentation tanks
Storage tanks
Aeration / degassing
---
Integration of liquid and powder handling
Process Integration has the know-how within both powder and liquid handling, storage, dosing and mixing. Our customers can benefit integrated from solutions in which both powder and liquid technologies are involved.
Process automation
Process Integration is working with a few selected automation partners with expertise within different industries.
We offer the services of the best automation partner for the specific project.
Automation is often implemented at a different technological level depending on customer and industry. The automation part of the project must fit whatever automation level of the plant this shall be integrated in. Process Integration also takes this into account during the design phase.